UMBRELLAS BUILT TO ENDURE.

15% OFF FINAL HOLIDAY SALE
ALL UMBRELLAS & WALLETS
Use code SAVE15 at checkout.
Save more with Combo & Gift Packs.

Shop now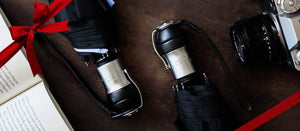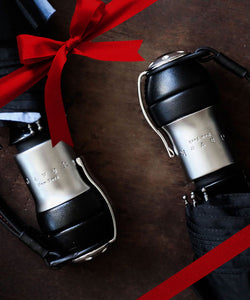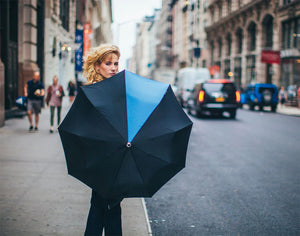 A strong, resilient umbrella that will last for years.
Davek umbrellas are built to weather the toughest storms.
Check them out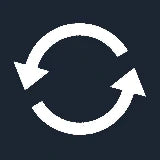 Loss
Protection
Every Davek umbrella comes with a unique loss protection number, which you can use to replace a lost umbrella at up to 50% off the regular price.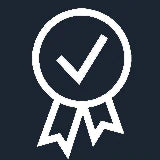 Unconditionally
Guaranteed for life
If your umbrella fails to function properly at any time for any reason whatsoever, we will gladly repair or replace it for free (except shipping). Forever.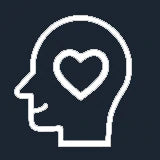 30-Day
Peace of Mind
If you are not fully happy with your purchase, feel free to return it within 30 days for a refund, no questions asked.
"
This little umbrella is everything an umbrella should be—sharp style, terrific engineering and construction, lightweight and easy to toss into a business backpack. I got two!
"
"
I was in the market for a bomb-proof travel umbrella. I found it!
"
"
I have used my Davek during several rain storms, and each time it has performed perfectly. Their top-notch customer service sets them apart.
"
"
The best umbrella, hands down. The Davek Solo umbrella is perfect.
"
"
The Davek Solo is the best umbrella I have ever used. I am very happy with this purchase. It is light weight, compact, and fits in my bag yet gives good coverage for one person. The lifetime warranty is the best benefit.
"
"
This is one strong umbrella. I hike professionally, slogging up bootleg trails in some of the rainiest terrains in the country. I have used my Davek Traveler in some of the most torrential downpours that you can imagine and it has performed wonderfully. I highly recommend it.
"
"
Very windproof, very impressive.
"
"
Great compact umbrella. Excellent quality, opens and closes smoothly, and has handled the past few NY rainy days easily. I know it's not cheap, but worth it if you've ever been frustrated with the umbrellas you end up throwing out after one rain storm.
"
"
I love this umbrella. Everything about this product is impressive—from the packaging to the actual umbrella itself. I was so happy with the first that I bought a second for my car. It's been used in several torrential rainstorms and totally holds up.
"
"
As beautiful as it is strong. My favorite umbrella.
"
Buy once. Buy well.
Each Davek umbrella features a unique frame system designed to maximize wind-resistance and frame resilience.
View all umbrellas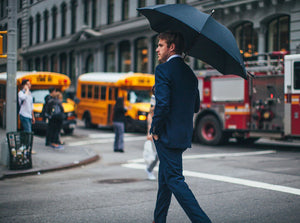 Strong for life.
Say goodbye to broken umbrellas and redundant buying. Say hello to Davek—the last umbrella you will ever need.
Our Forever Guarantee
Afraid of losing it?
We've been there. We don't want you to upgrade to a higher caliber umbrella, only to lose it. That's why every Davek umbrella comes with a unique loss protection number, which you can use to replace a lost umbrella at up to 50% of the regular price.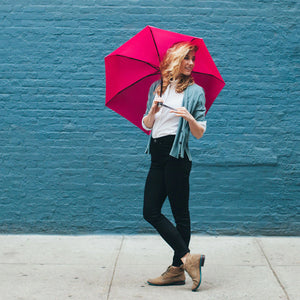 The Best Umbrellas. Engineered to Perfection.
Get the last umbrella you will ever need.
Save time, stay dry, and look fabulous. Start looking forward to rain.
BUY NOW